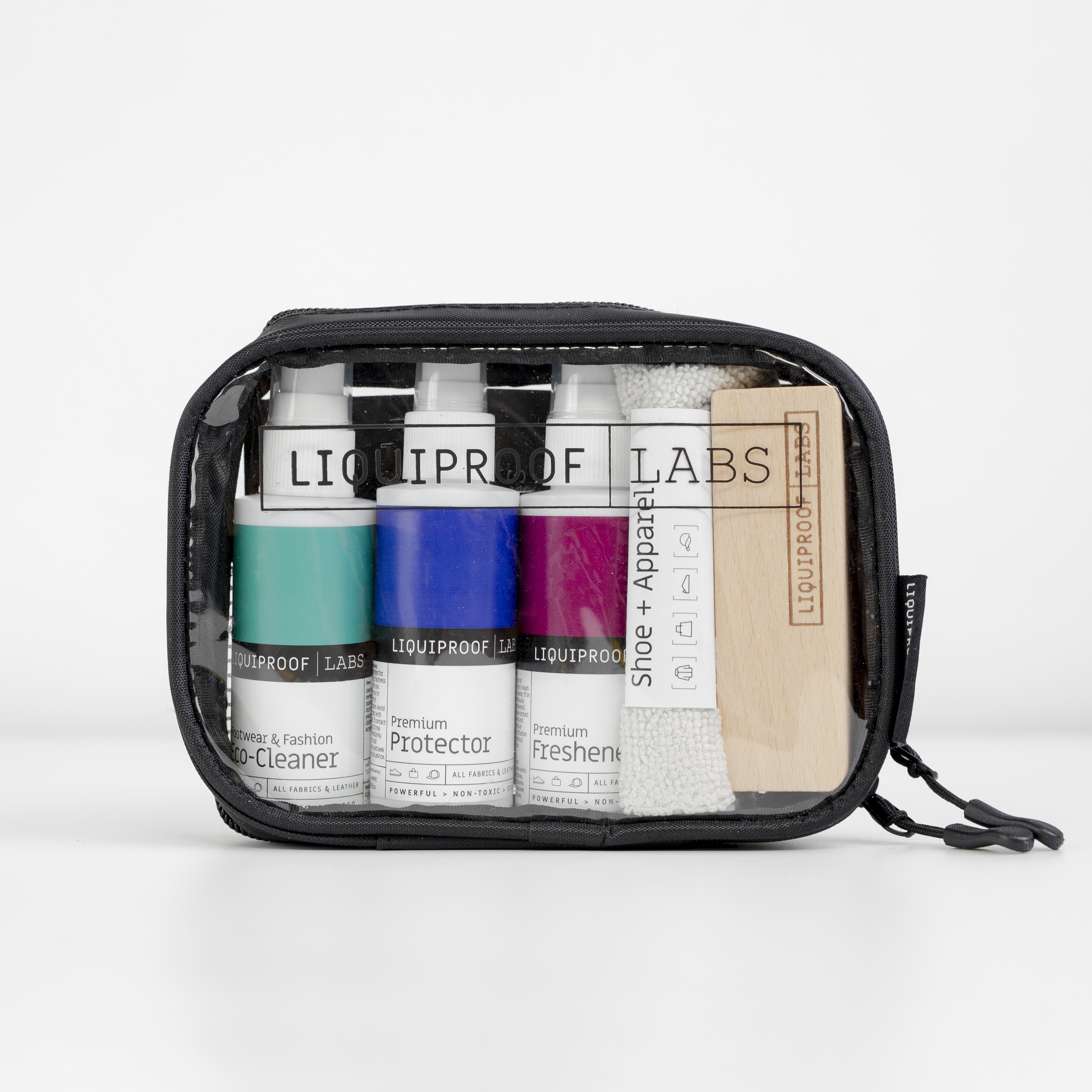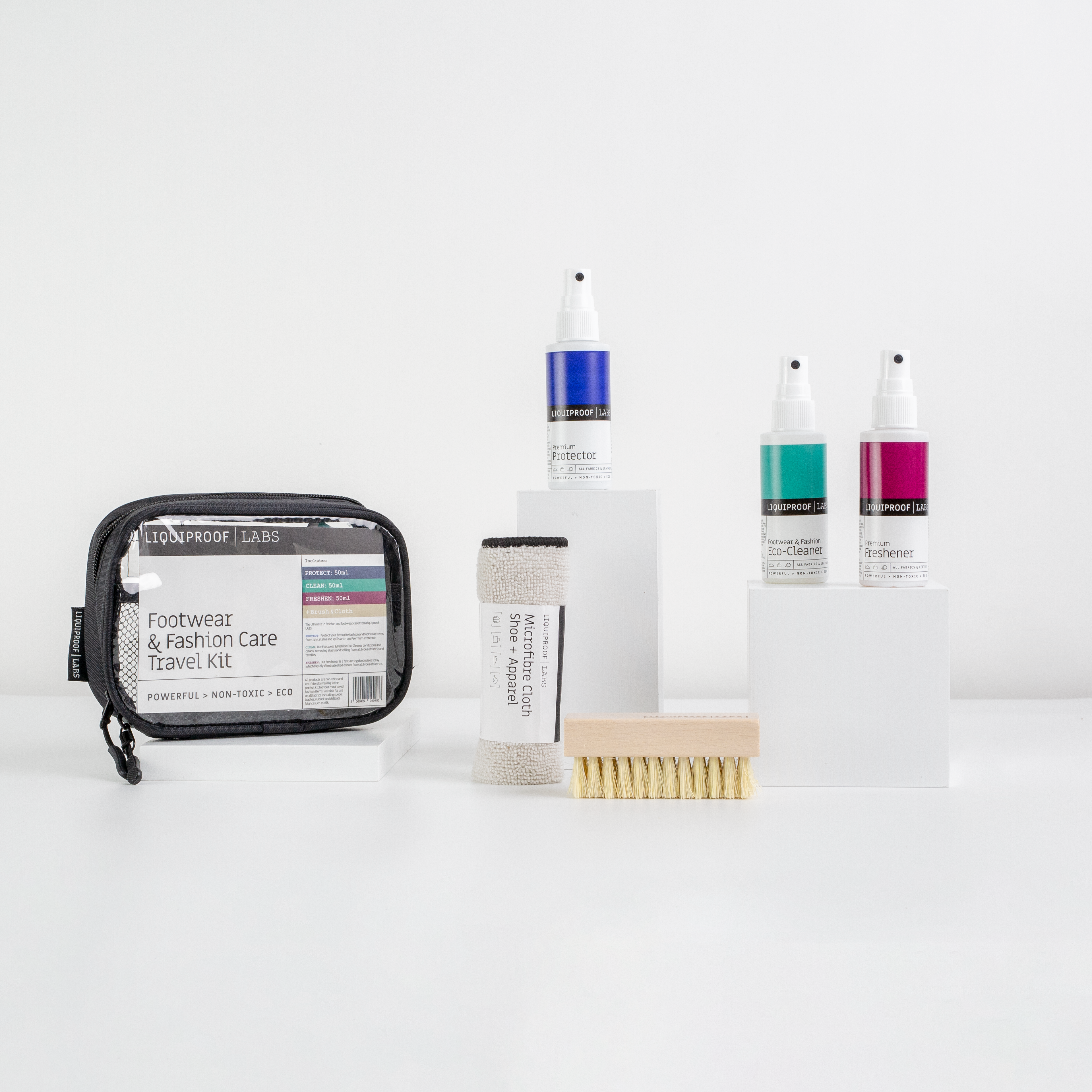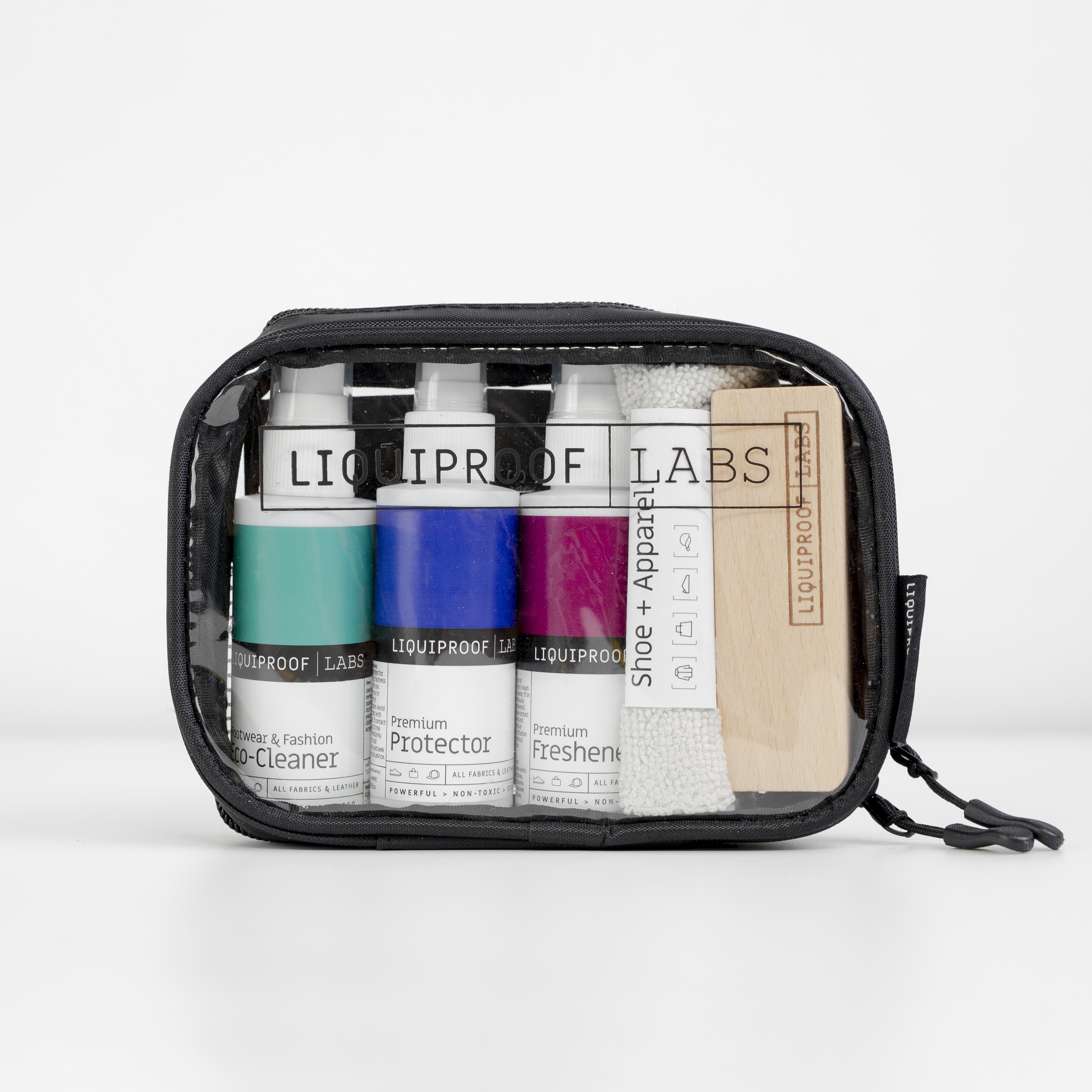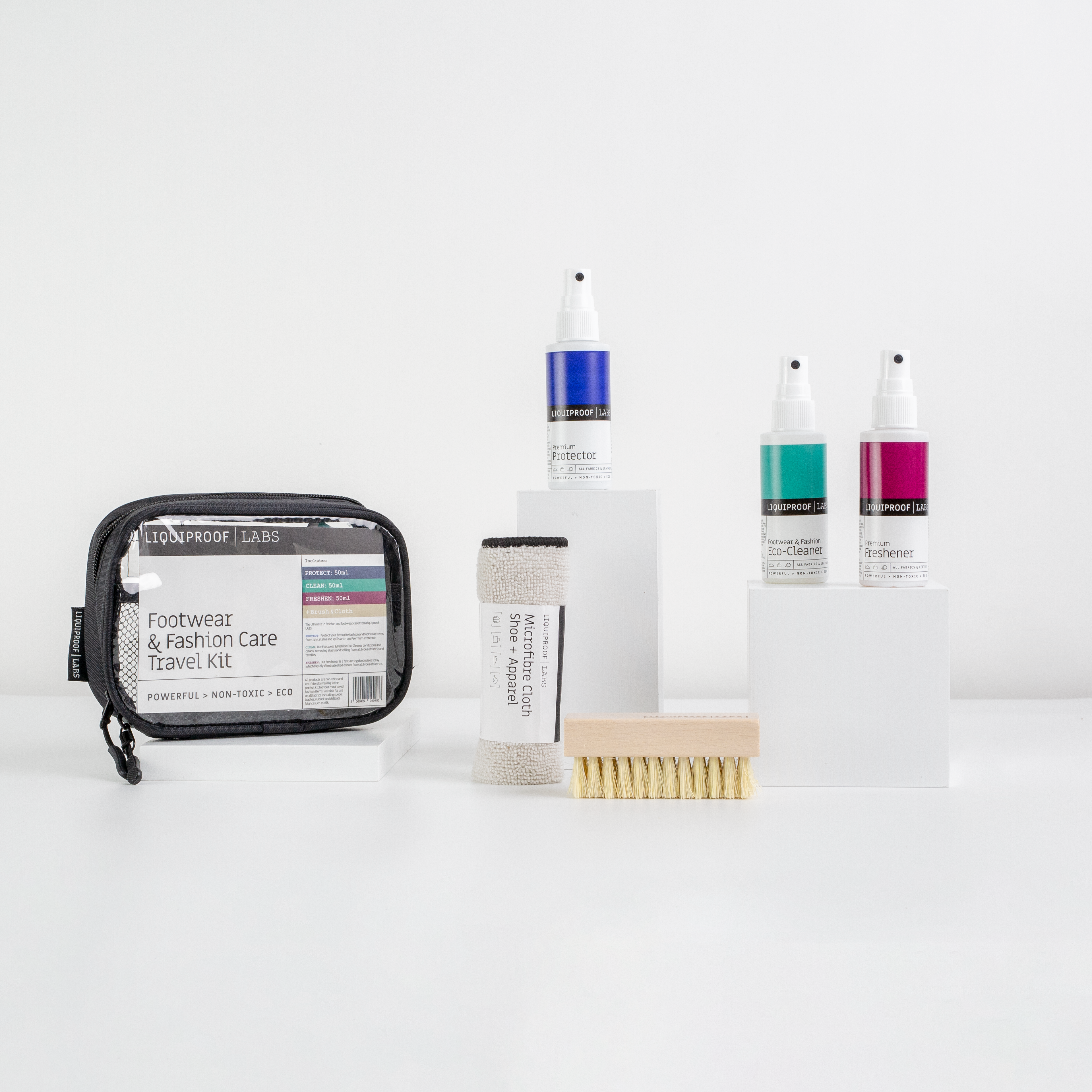 LiquiProof Labs Footwear & Fashion Care Travel Kit
Liquiproof LABS was founded in 2013 with a simple aim of helping people give their wardrobe and their world a long and wonderful life. We started with our first little lab in London and began fusing natural ingredients with advanced technology to create powerful formulations without any harmful toxic or environmental side effects! We pride ourselves on the fact that all of our products are eco-friendly and non-toxic - safe for your wardrobe, your family and your world...
The Liquiproof LABS shoe care kit is filled with...